36th Annual Book Sale Dates
The 36th Annual Book Sale will take place from Tuesday, July 7, 2020 through Sunday, July 26, 2020. The sale, opening at 9am on July 7th and running from dawn to dusk thereafter, will be help on the ground of the Stowe Free Library.
In Our Own Backyard Series 2020
Come join us for our fabulous lineup of speakers for the Spring 2020 season. All speakers start at 7pm in the Community Room of the Library, except for the May 14, 2020 Annual meeting which will start at 3:30pm. Free parking is available in front of and behind the Library – enter in the back of the Library after 7pm. All events are free and open to the public!
THURSDAY, Febrary 13, 2020 - Chocolates with Charlie Nardozzi
Bring your Valentine for an early celebration! Charlie Nardozzi will be joining us to discuss growing a pollinator garden. Pollinator gardens are a great way to add interest and diversity to your home and the surrounding landscape. Pollinator gardens also support and maintain pollinators (bees, hummingbirds and butterflies!) by supplying food in the form of pollen and nectar that will ensure that these creatures stay in the area to keep pollinating crops for continued fruit and vegetable production.
Charlie Nardozzi is an award winning, nationally recognized garden writer, speaker, radio, and television personality. He has worked for more than 30 years bringing expert gardening information to home gardeners through radio, television, talks, tours, on-line, and the printed page. Charlie delights in making gardening information simple, easy, fun and accessible to everyone.
Thursday, March 19, 2020 - Vermont Trout Streams
Fishing season starts April 11th this year! Are you ready? Join the Friends of the Stowe Free Library on Thursday, March 19, 2020 to talk with local authors Peter Shea and Bob Shannon about their new guidebook "Vermont Trout Streams" at the Stowe Free Library. Their new guidebook, for all levels, is a complete guide to the geography and strategies of fly fishing the streams and rivers of Vermont. They will talk with us about mountain highland brooks, home to small native brookies, to meadow-cut rivers with deep holes that hold lunker brown trout.
FREE Fishing Days - January 25, 2020 and Saturday, June 13, 2020. A day when anyone, resident or non-resident, can go fishing statewide without a fishing license!
Bob Shannon is the owner of the Fly Rod Shop in Stowe, Vermont, and a professional fly-fishing guide for over 30 years. His travels have taken him to New York, Canada, Montana, and the Caribbean. As an adjunct professor at Northern Vermont University, he has taught students about fly fishing for over 25 years. A member of the Vermont Fish and Wildlife Board for 11 years, as well as a board member of Lake Champlain International, Bob was a contributor to Fifty Best Places: Fly Fishing the Northeast (Mallard, editor). Featured in many television fishing programs and radio shows, he has also been a celebrity speaker throughout the United States.
Peter Shea, angling geographer, cartographer, and Vermont researcher has fished in Vermont since childhood, and has previously authored eight books on Vermont trout fishing. These include the very first edition of Vermont Trout Streams, in 1985, as well as his writing and illustrating of these recently published titles: The New Atlas of Vermont Trout Ponds (2018), Collateral Trout (2017), Vermont's Trophy Trout Waters (2016), Long Trail Trout (2015), and, Vermont Trout Ponds (2014). He was both editor and co-author of Access America: An Atlas and Guide to the National Parks for Visitors with Disabilities, which was selected as a "Best Reference" by the American Library Association.
THURSDAY, May 14, 2020 - Jeff Morris (starts at 3:30pm)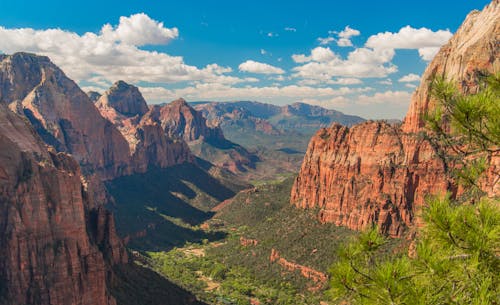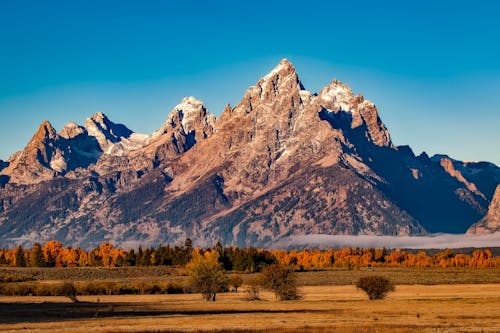 "Our Far West National Parks, 38 days and 10,417 Miles on the Road to Alaska. I did it and you can, too!" Local Jeff Morris will share his experiences and lessons learned for planning, packing and executing a summer trip to the US National Parks out west as well as in Alaska.
Friends of the Stowe Library 36th Annual Booksale Donations
The Friends of Stowe Free Library will be accepting donations for the 2020 sale starting on Agustu 15, 2019.
Please remember that books should be in good, sellable condition and that Encyclopedias, Readers Digest Condensed Books, Textbooks, magazines or music cassettes are not accepted.
Donations can be brought to the rear door of the Library during Library hours and left on the table at the foot of the half flight of stairs found to the left of the door. Call or email the library with questions, 802-253-4808 / [email protected], or ask any staff member when you come in to visit the refurbishment!
As always we thank you for your support!
SHOP LOCAL WITH A LIBRARY TOTE BAG!

Come in and check out the Friends of the Stowe Free Library book bag. Available during library hours at the Circulation Desk, and at the Blue Donkey on the Mountain Road. Ask a Librarian or a volunteer for yours today!
A great way to carry home your newly purchased books and/or your library books. Also great for groceries, gifts and farmers markets!
The new books bags are co-sponsored by The Blue Donkey on the Mountain Road in Stowe.
$12.00 each - all proceeds are used for increased children and adult programs and other library services.
JOIN THE FRIENDS OF STOWE FREE LIBRARY
The Friends of Stowe Free Library foster close relationships between Stowe Free Library and the Stowe community by developing human and financial resources, sponsoring activities and programs, and promoting knowledge of Library resources. Membership starts at $10 for an individual and $25 for a family. Donations are tax deductible. Volunteers are always welcome! Stop by the Library for more information or fill out the form here: application.
About the Friends of the Stowe Free Library
The Friends of Stowe Free Library is a non-profit organization with the mission to help support the collections and programs of the Stowe Free Library. In particular, the mission of the Friends is to foster close relations between the Stowe Free Library and the Stowe community by developing human and financial resources, sponsoring activities and programs, and promoting knowledge of Library resources.
Since its inception in the spring of 2006, the Friends of the Library have provided much support to the Library, including::
Continued the successful summer book sale and added an ongoing book sale inside the Library
Provided the Library's subscription to BookPage, the popular monthly book review magazine, free to our patrons
Provided area Museum and attraction passes, offering free or reduced admission to many sites
Continued to support In Our Own Backyard: Meet the Author series
Provided funds for the purchase of the library's DVD collection and e-book subscription for children
Expanded the Library's children's programming including supporting a summer intern to help with the children's programs
Raised significant funds through the Book sale and other special events for general library use
Co-sponsored the Stowe Performing Arts gazebo Concert series held on the library lawn each summer
Contact the Friends at [email protected] for information on becoming a Friend, or download and fill out and mail in an application.
Meeting Minutes
Access Friends of the Libarary meeting minutes here.
Some books are so familiar that reading them is like being home again.Louisa May Alcott